SSC-CGL Tentative vacancy 2018 released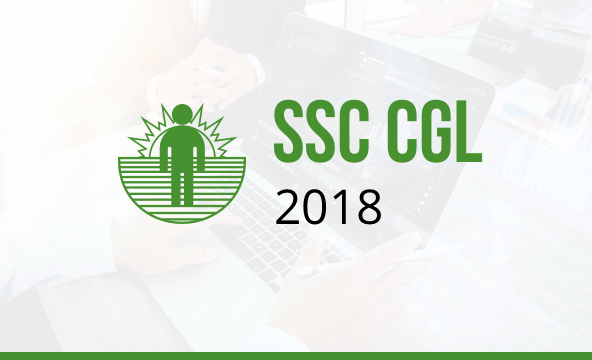 Staff Selection Commission conducts Combined Graduate Level (CGL) examination to recruit graduate candidates to fill various posts like Assistants, Inspectors, Auditors, etc. under different government ministries, departments, and organizations.
To fill up these posts, the Commission has released the tentative list of SSC CGL vacancies 2018 – 19. SSC usually determines the number of vacancies one month before the declaration of the final result.
The authority decided the list of vacancies Department-wise, Post-wise, and Category-wise.
This year the number of total tentative vacancies for various posts under SSC CGL 2019 recruitment.
These vacancies do not have official confirmation and the commission will update the list till the final selection.
SSC CGL 2019 vacancies are one of the most important information for the CGL candidates because
SSC CGL Cut off
will totally depend on the number of vacancies in the exam. Therefore, we are here providing you the complete details of the SSC CGL vacancies list.
total tentative SSC CGL vacancy 2018-2019
SSC CGL 2019 Posts
Details of the SSC CGL 2019 posts are as mentioned below:
SSC CGL 2019 Posts: Pay Level-8 (Rs 47,600 to 1,51,100)
Name of Post & Ministry/ Department/ Office/ Cadre

Post

: Assistant Audit Officer

Department

: Indian Audit & Accounts Department under C&AG

Group "B" Gazetted (Non-Ministerial)

Not exceeding 30 years

Post

: Assistant Accounts Officer

Department

: Indian Audit & Accounts Department under C&AG

Group "B" Gazetted (Non-Ministerial)

Not exceeding 30 years
SSC CGL 2019 Posts: Pay Level-7 (Rs 44,900 to 1,42,400)
Name of Post & Ministry/ Department/ Office/ Cadre

Post:

Assistant Section Officer

Department:

Central Secretariat Service

Group "B"

20-30 years

Post:

Assistant Section Officer

Department:

Intelligence Bureau

Group "B"

Not exceeding 30 years

Post:

Assistant Section Officer

Department:

Ministry of Railway

Group "B"

20-30 years

Post:

Assistant Section Officer

Department:

Ministry of External Affairs

Group "B"

20-30 years

Post:

Assistant Section Officer

Group "B"

20-30 years

Department:

Other Ministries/ Departments/ Organizations

Group "B"

18-30 years

Department:

Other Ministries/ Departments/ Organizations

Group "B"

20-30 years

Post:

Assistant Section Officer

Department:

Other Ministries/ Departments/ Organizations

Group "B"

Not exceeding 30 years

Post:

Inspector of Income Tax

Group "C"

Not exceeding 30 years

Post:

Inspector (Central Excise)

Group "B"

Not exceeding 30 years

Post:

Inspector (Preventive Officer)

Group "B"

Not exceeding 30 years

Post:

Inspector (Examiner)

Group "B"

Not exceeding 30 years

Post:

Assistant Enforcement Officer

Department:

Directorate of Enforcement, Department of Revenue

Group "B"

Up to 30 years

Department:

Central Bureau of Investigation

Group "B"

20-30 years

Department:

Department of Post

Group "B"

18-30 years

Department:

Central Bureau of Narcotics

Group "B"

Not exceeding 30 years
SSC CGL 2019 Posts: Pay Level-6 (Rs 35400 to 112400)
Name of Post & Ministry/ Department/ Office/ Cadre

Department:

Other Ministries/ Departments/ Organizations

Group "B"

Not exceeding 30 years

Post:

Assistant Superintendent

Department:

Other Ministries/ Departments/ Organizations

Group "B"

Not exceeding 30 years

Post:

Divisional Accountant

Department:

Offices under C&AG

Group "B"

Not exceeding 30 years

Department:

National Investigation Agency (NIA)

Group "B"

Up to 30 years

Post:

Junior Statistical Officer

Department:

M/o Statistics & Programme Implementation

Group "B"

Up to 32 years

Post:

Statistical Investigator Grade-II

Department:

Registrar General of India

Group "B"

Not exceeding 30 years
SSC CGL 2019 Posts: Pay Level-5 (Rs 29,200 to 92,300)
Name of Post & Ministry/ Department/ Office/ Cadre

Department:

Offices under C&AG

Group "C"

18-27 years

Department:

Other Ministry/ Departments

Group "C"

18-27 years

Department:

Offices under CGDA

Group "C"

18-27 years

Department:

Offices under CGDA

Group "C"

18-27 years

Post:

Accountant/ Junior Accountant

Department:

Other Ministry/ Departments

Group "C"

18-27 years
SSC CGL 2019 Posts: Pay Level-4 (Rs 25,500 to 81,100)
Name of Post & Ministry/ Department/ Office/ Cadre

Post:

Senior Secretariat Assistant/ Upper Division Clerks

Department:

Central Govt. Offices/ Ministries other than CSCS cadres

Group "C"

18-27 years

Group "C"

18-27 years

Group "C"

18-27 years

Department:

Central Bureau of Narcotics

Group "C"

18-27 years

Post:

Upper Divisions Clerk

Department:

Dte. Gen Border Road Organisation (MoD)




(Post is only for male candidates with higher physical and medical standards given at Annexure-XVI)

Group "C"

18-27 years
Important Points Regarding SSC CGL Vacancies & Posts
Some of the important points that candidates should keep in mind regarding SSC CGL 2019 posts and vacancies are:
Final allotment of posts is made on the basis of merit-cum-preference basis
Once allotted, no change of posts is made by SSC due to non-fulfillment of any post-specific requirements such as physical/ medical/ educational standards
While giving preference for CGL posts, candidates must note that few posts such as Inspector (Central Excise/ Examiner/ Preventive Officer), Inspector and Sub-Inspector in CBN, Sub-Inspector in CBI, NIA and UDC in BRO, etc have specific requirement of physical standards, physical tests, and medical standards. Candidates giving preference for such posts must ensure that they meet all the prescribed requirements
All the posts mentioned above carry All India Service Liability (AISL). This means that candidates selected for any of the aforementioned CGL posts are liable for a job in any part of India